enhancements provide sharp visual imagery.
Learn more about your material by acquiring high-quality visual and infrared images quickly and easily. The Thermo Scientific™ Nicolet™ iN™10 Infrared Microscope delivers a sharp picture of your sample, unrivaled infrared performance and rich chemical images. Clearly visualize and analyze your difficult samples from black rubbers materials, to counterfeit bills, to rough-surfaced tablets.
quality data, quality answers.
The Thermo Scientific™ Nicolet™ iN™10 FT-IR microscope systems make breakthrough infrared imaging available to every laboratory. The tightly integrated hardware and the intuitive Thermo Scientific™ OMNIC™ Picta™ software package produces outstanding data quality on even the smallest samples.
Achieve high-quality data with these core technologies found in all Nicolet iN10 configurations to ensure your success:
Premium FT-IR engine with large, 1.25" optics
Exclusive, microscopy-specific beam conditioning maximizes sensitivity
DTGS cryogen-free detector ready for immediate use on routine samples
High numerical aperture objective and condenser boosts spatial resolution
Fully automated masking aperture quickly selects region of interests from the software
Fully automatic optimization and alignment of all key components for predictable performance, day after day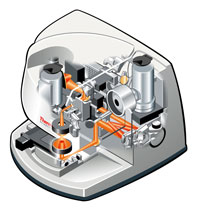 scalable capabilities, future ready.
Build a perfect system for today's needs then add on as your operation grows. The motorized stage, when paired with the optional MX technology package, unlocks the instrument's automation for locating samples, handling background, control of ATR options, multi-point data collection sequences, and rich chemical imaging. Your options include:
Micro-Tip and Hemispherical ATR with automatic and programmable pressure control
Up to 3 installed detectors, optimizing your experimental conditions
Nicolet iN10 MX technology for ultrafast* imaging
data collection
Micro-sampling tools and cell holders for fast
sample prep
Full size, macro-sampling module with unrestricted accessory options
* up to10 spectra/sec with single channel MCT; up to 160 spectra/sec with MCT linear array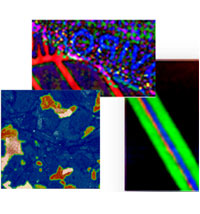 iNnovative, iNtuitive.
Task-oriented OMNIC Picta software presents a highly visual user interface designed to complete your work by following simple steps. Packed with unique features for sample navigation, performance optimization, and automated analysis, OMNIC Picta frees analysts to concentrate on learning from data, not acquiring data.
Slide-view feature rapidly positions your sample
for analysis
Permanent, fixed background locations accessed automatically
Continuous, unobstructed video with simultaneous IR data collection
Step-me-through routines and analysis Wizards
Automated system qualification tools (IQ/OQ)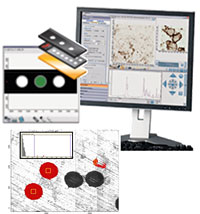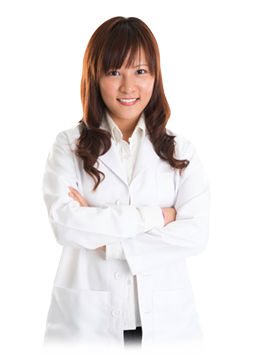 Ready to take the next step?