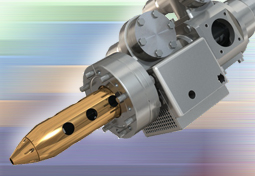 Contact us regarding XPS Instrumentation.

XPS measures the elemental composition, empirical formula, chemical state, and electronic state of the top 1–10nm of materials ranging from metals to polymers to organic thin films.
We offer XPS instrumentation designed for multi-user laboratories, multiple analytical techniques, or angle-resolved XPS for ultra thin films.
Use the this form to contact us regarding your XPS requirements.