Learn about the Advancements and History of Ion Chromatography
with this free two year calendar!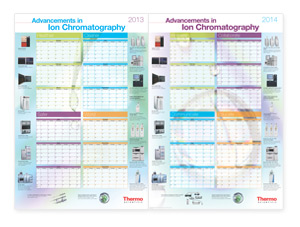 This complimentary two year calendar provides the history of ion chromatography, starting with the very first Dionex™ system released in 1975 to the latest Thermo Scientific™ models from 2012, including capillary and high-pressure (HPIC) systems.


This calendar can be hung up to show the complete year, or just three month increments, and is dry marker erasable.


Request your copy today!